How did you decide on Share house Palette Kobe Sannomiya?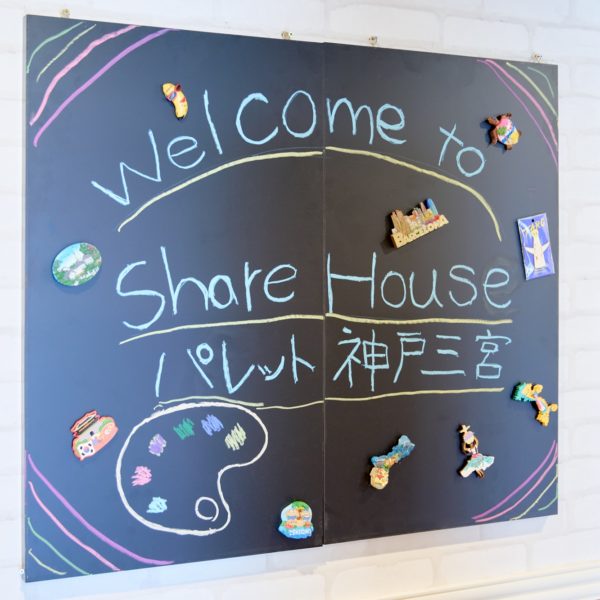 International residents make up half of the residents of Living Place Kobe Hanakuma and Share House Palette Kobe Sannomiya.
Everyone comes from a variety of backgrounds, making for a lively international exchange within the share house.
We interviewed one of the residents to find out what kind of dreams she had when she came to Kobe.
Contents
-Where are you from?
I'm from England.
-Why did you come to Japan?
Back when I was a student, I did a study abroad in Japan and absolutely fell in love with the place. Over in England, I studied Japanese at university and taught English online to Japanese people. This time around, I came back as an English school teacher.
-What made you decide to live in Kobe?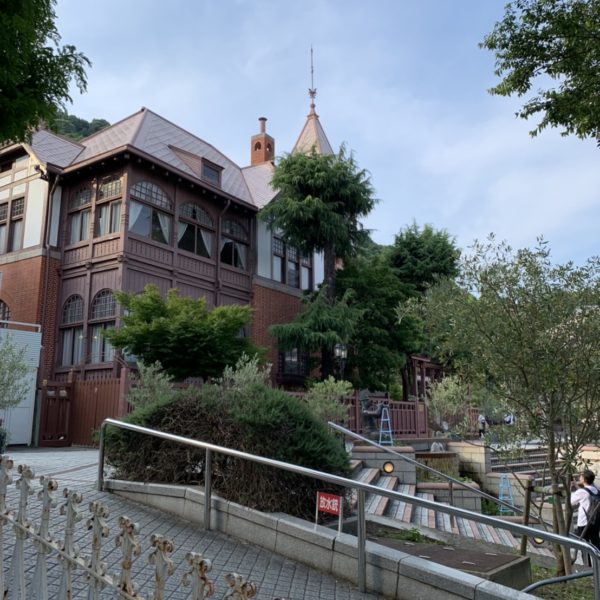 I decided to live in Kobe because I already lived here during my study abroad stint, and I totally fell head over heels for the city. It's a proper stunning place with its sea and mountains. The people in Kobe are dead kind too. Plus, it's dead handy being close to Osaka and Kyoto, innit?
-How did you decide on Share house Palette Kobe Sannomiya?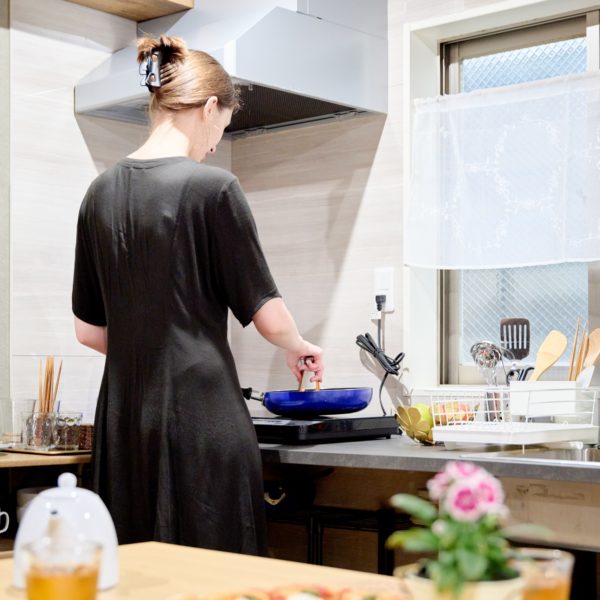 Compared to other apartment, I thought this share house had fewer rules in the contract, making the whole process easier, you know? The contract itself was dead simple and went like a dream. And Staff took care of all the complicated stuff like electricity, gas, and daily necessities. What really sealed the deal for me was how convenient it is. It's right near the station, so shopping and hanging out are a piece of cake.
-How is the relationship with the residents?
We all get on like a house on fire, mate. We hang out together on our days off, cook up a storm, and have a right laugh.
-How do you feel after moving in?
Honestly, I was a bit worried at first, but the other residents have been a massive help with all the Japanese procedures. They're a bunch of kind and supportive peeps. I'm well chuffed that I decided to live in a share house because I would've been clueless about living alone, mate. Get this, I actually chose my room while I was still in Australia. They showed me around the place over Zoom, so I had no worries. The staff's dead kind and always ready to lend a hand.
-Do you have any advice for those who are thinking about living in a share house?
Starting a new life in a foreign country can be a bit daunting, but I highly recommend Share House Palette Kobe Sannomiya. There are loads of experienced people who can help you out. You'll meet new folks and make loads of mates, mate!
Thank you very much.
Why not consider a share house as one of your options?